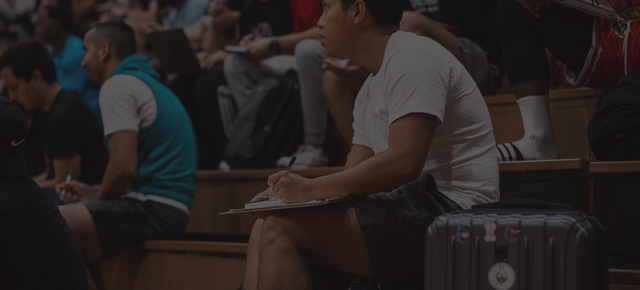 WELCOME TO
OUR MASTERY HOOPS COMMUNITY.
MASTERY HOOPS
COACHING COMMUNITY.
Mastery Hoops was started to help other coaches achieve their dreams without all the struggle we went through. Whether your dream is to open your own gym, become a full-time trainer, or even just improve what you already have, we understand it isn't easy. We've complied not only our lessons and failures, but resources from the most trusted people in their respective fields to provide you with the most trustworthy and helpful information possible. Our Coaches Academy is a one-stop-shop for all things training.
Now let's turn that into reality.
WHAT'S INCLUDED
EVERYTHING YOU NEED TO MASTER COACHING.
BUSINESS AND TRAINING KNOWLEDGE.
We've spent years building our brands, businesses, and training philosophy. We have compiled a library of all that we've learned, and continue to learn in easily accessible videos. Our goal is to give you bite-sized videos and resources to build your knowledge on both the training and business side in less than 10 minutes per day.
BUILD AND IMPROVE YOUR WORKOUTS.
Mastery Hoops prides itself in helping other coaches improve the quality of their workouts. By joining Mastery Hoops you get access to an organized database of drills and practical knowledge in any area you wish to improve. You can easily pick and choose new drills but also be armed with the knowledge to build your own.
JOIN OTHER COACHES AROUND THE WORLD.
By signing up for Mastery Hoops you join a group of like-minded coaches from all over the world. With the re-launch of Mastery Hoops, you guys will get access to two group calls per month and access to our private Facebook group to ask any questions you may have.
SUBSCRIBE TODAY TO RECEIVE A FREE E-BOOK!
($30 VALUE!)
A basketball education platform built to pass on digestible, practical, and research-backed knowledge to dedicated basketball coaches and players in a fast-paced world.
Email: [email protected]
Copyright © 2022 Mastery Hoops. All rights reserved.